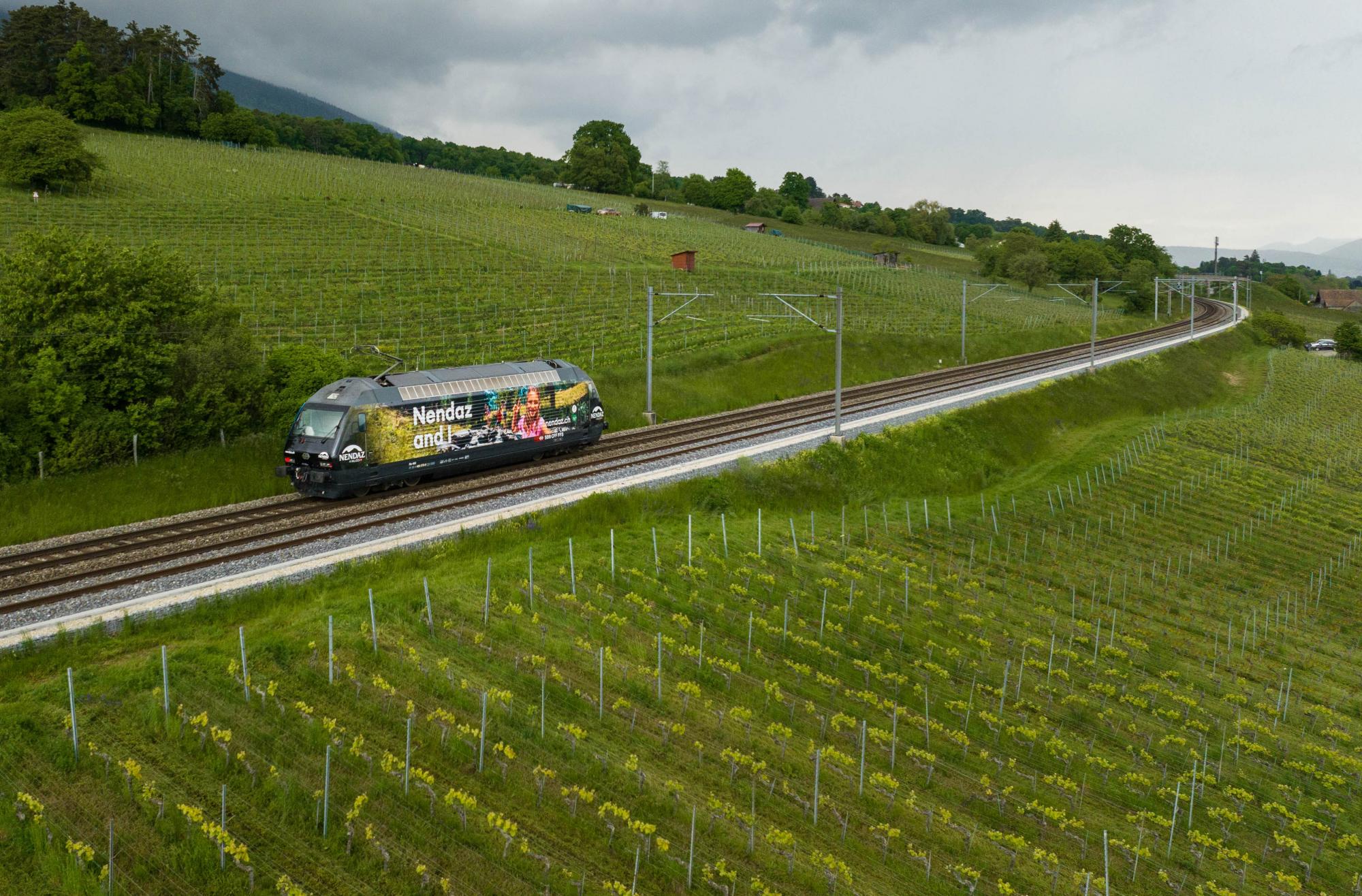 A train engine in Nendaz colors
News
Nendaz is launching its new campaign "Nendaz and I" displaying it on a train engine travelling throughout Switzerland.
"NENDAZ AND I"
The image of Nendaz will be adorned with the slogan "Nendaz and I" for the coming months. This slogan embodies the essence of our destination: every visitor is invited to enjoy unique, authentic and personal experiences in Nendaz. Whether you are a nature lover, a mountain sports enthusiast, a curious foodie or simply looking for a peaceful place to recharge your batteries, Nendaz has plenty to share with you.

The "Nendaz and I" marketing campaign highlights the richness and diversity of our destination and the importance we place on satisfying our guests. We would like to create unforgettable memories for everyone who comes to Nendaz by offering a variety of activities, quality accommodation and a warm welcome. With the slogan "Nendaz and I", we hope to create an emotional connection with our destination that will encourage our guests to return and share their experiences with others.

THE LOCOMOTIVE
Nendaz is the first Swiss destination to use the branding of a train engine. From now on, the locomotive in the colours of Nendaz will be travelling on the nationwide railway network attracting attention throughout Switzerland. Over the next 365 days, the mobile advertising medium will travel approximately 285,000 kilometres, which is equivalent to about seven times around the world..

Nendaz is committed to environmentally friendly means of transport and is committed to achieving sustainability. Those who know the beauty of the landscape surrounding Nendaz can fully understand this focus on the durability and the will to maintain a sustainable tourist activity in our region.

Published the