In Summer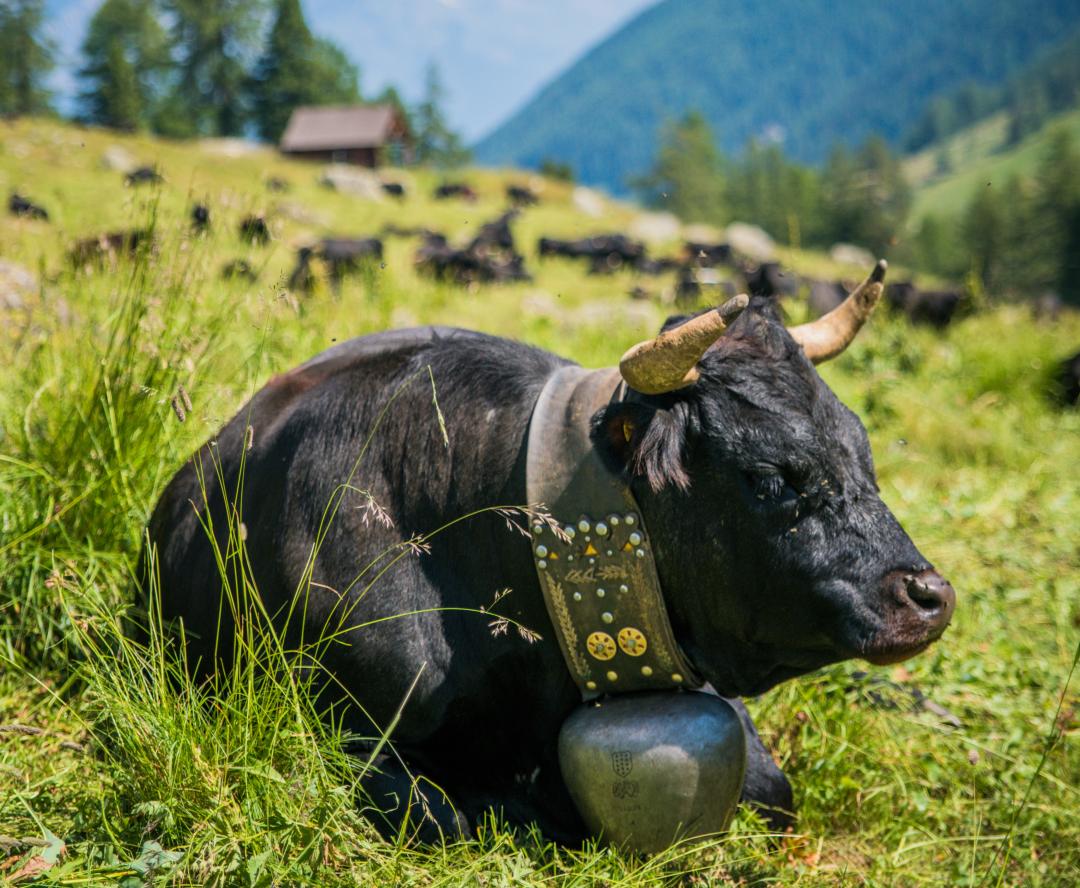 The work does not let up during the June to September period. There is hay to be made, and the meadows around the village need to be watered. The livestock that did not go up to the Alpine pastures need to be cared for too.
At the end of June, it is time to drive the cows up to the Alpine pastures ('inalpe'), depending on the grass there.
The cows remain at the Alpine pastures from June to September, and are cared for by a shepherd. The grazing grass can start to be cut.
The workers finish the haymaking, and the regrowth gets under way.
Workers finish handling the regrowth, and get ready for the cows to come to the mountain huts.