Do you know about the Hérens breed of cow?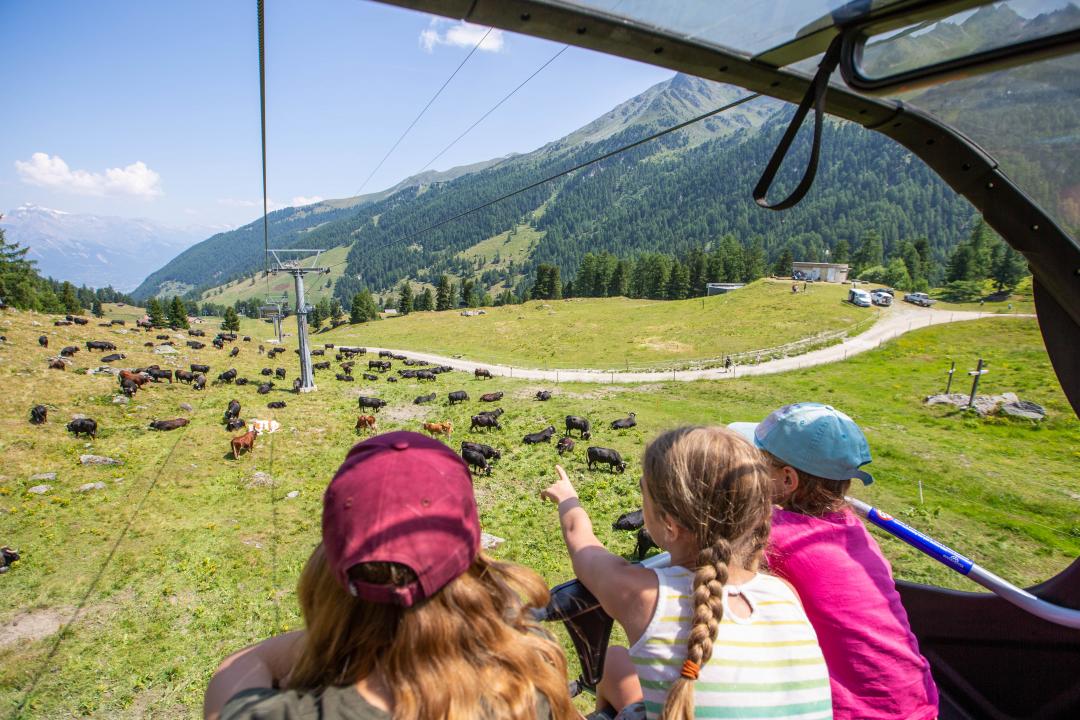 I'm one of them: they are small but stocky, and black with some ginger tones. We are iconic in the area of the Valais, a bit like St Bernard dogs and the Matterhorn – though it's much easier to get close to us!

There's no denying that we are well-suited to moving around the mountains, and that's thanks to our robust build and our confidence grazing the steepest meadows in the region that were chosen for us.
I'll bet you my cowbell that you've already seen me during your trips out in the Alps of the Valais.

Anyway, in these parts you can hardly miss me. Between June and September, there are almost 800 of us enjoying the Nendaz mountain pastures.