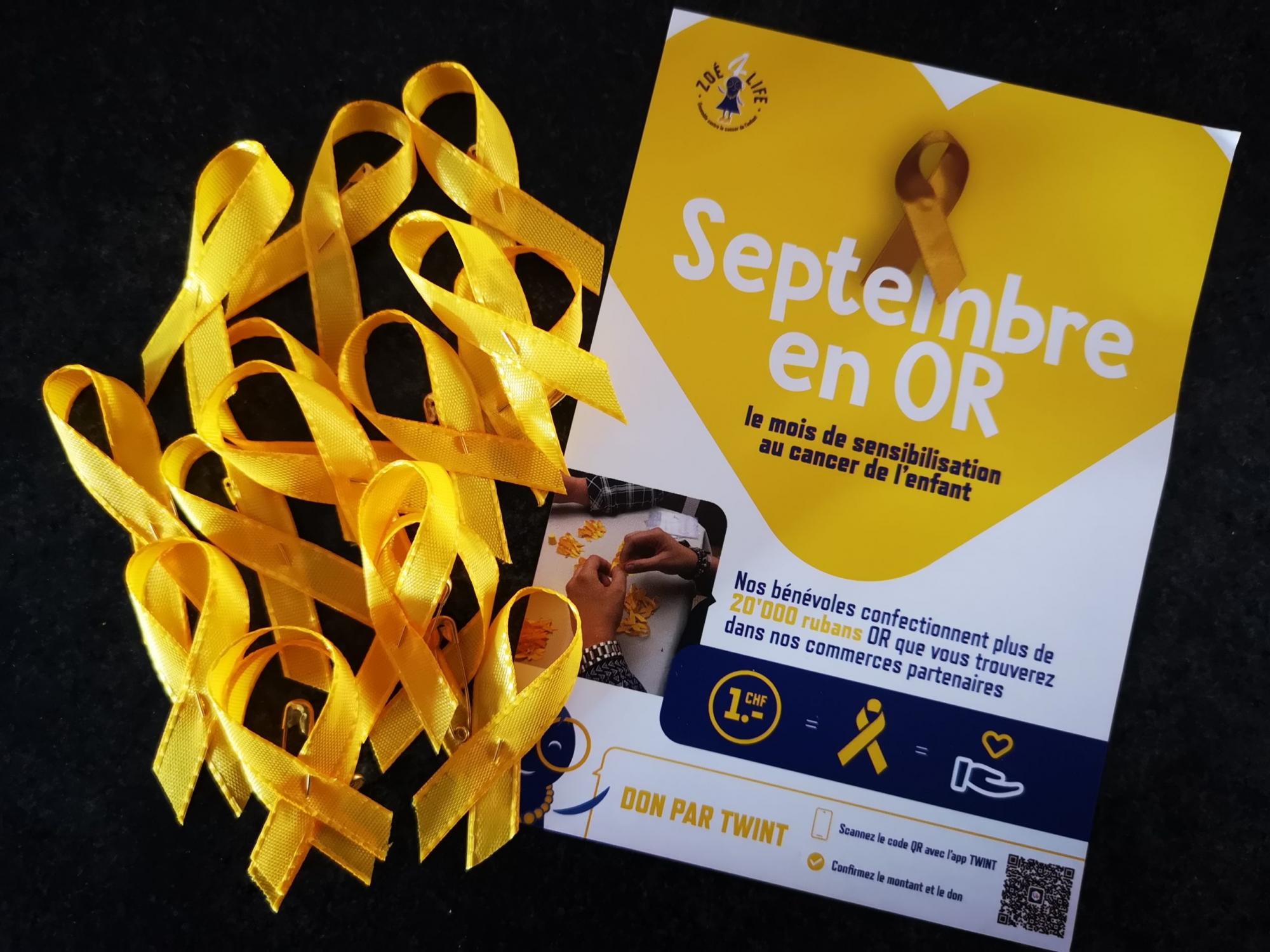 Golden September
News
Nendaz Tourisme and NV Remontées mécaniques are participating in this action of raising awareness for the battle against child cancer.
September is the month of international awareness of child cancer. In the French speaking part of Switzerland, the association Zoé4life is leading this solidarity campaign. Its aim is to provide financial support to families with a child suffering from cancer, to improve the everyday lives of children undergoing treatment and to accelerate research in this field

Every year, its volunteers produce over 20,000 golden ribbons, which are then made available for sale for the symbolic price of CHF 1 to support Zoé4life. The public is invited to wear the ribbon during the whole month of September to show their solidarity towards children suffering from cancer.

Throughout the month of September, the staff of Nendaz Tourisme and NV Remontées mécaniques are selling these little golden ribbons at their counters. Thank you in advance for your support!

In addition to this, on Sunday the 12th of September, NV Remontées mécaniques is donating CHF 1.00 per gondola ride to Tracouet to the Zoé4Life association.

All of the funds raised through the GOLDEN SEPTEMBER campaign are destined to finance the implementation of new treatment protocols for children suffering from cancer.
Published the