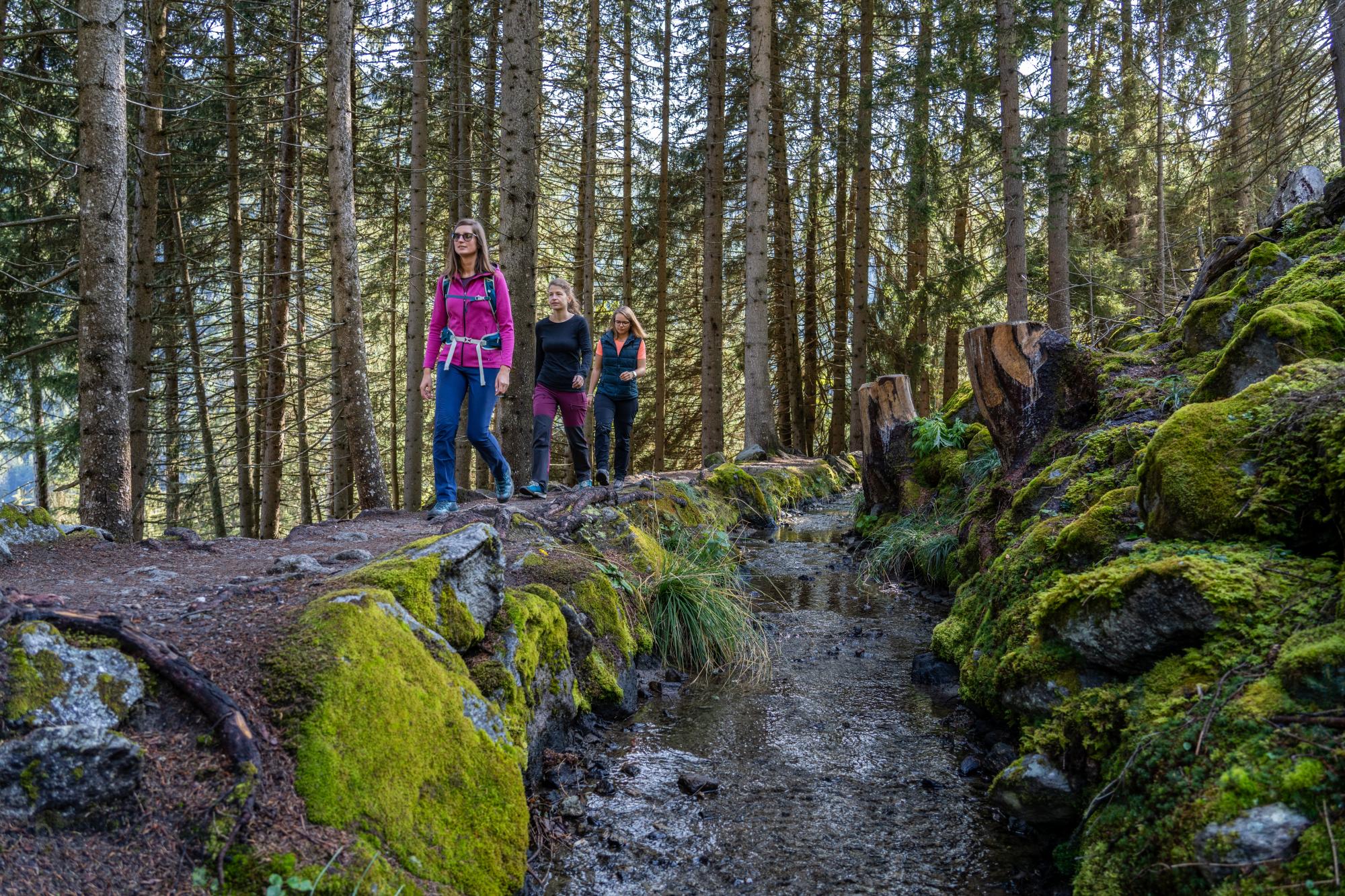 It's the time of year to enjoy the 'bisses' once again
News
Six of our eight bisses are already open - this many easy walks in magnificent landscapes.
The eight bisses of Nendaz form a network which is unique in the world. Remarkable fact, six of these historical irrigation canals are still in operation and so are water-filled in summer. The paths which run alongside them offer innumerable possibilities of hikes which are as accessible to children as they are to seniors. Altogether, in summer they represent 98 kilometres of walks.

BISSES WHICH ARE PRACTICABLE AT THE MOMENT

Bisse d'en Bas
Bisse du Milieu
Bisse de Baar
Bisse de Salins
Bisse Vieux
Grand Bisse de Vex

FILLING WITH WATER
Water is already flowing in the Bisse de Baar. It's the bisse du Milieu's turn on the 20th of May and on the 29th of April for the bisse Vieux. The bisses de Salins, de Vex and d'en Bas will have water flowing between their banks very soon. A section of the bisse de Saxon will also be filled with water before the beginning of the summer, as it is every year. The Bisse de Chervé, located at 2'370 m above sea level, is no longer used for irrigation purposes and therefore no longer filled with water. It is usually accessible during the month of June.

Published the